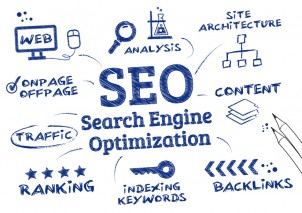 Why do I need SEO?
Times have changed and so have we and our consuming behaviors. Search Engine Optimisation is not an optional marketing tool to promote and advertise your business (either online or offline) to potential customers. It is essential so customers can find you, trust you and finally remember you and contact you. It is the ultimate business tool and it's importance cannot be overlooked by any business, large or small. Simply having a website is no longer a viable solution for businesses that are looking to grow their client base and reach.
But I am already advertising!
SEO is not the same as advertising.
Even if your business is growing by recommendation, I can guarantee you there are people that have heard about you, looked you up on the internet on their own free time, and if they didn't find you, they forgot about you and the recommendation at once. SEO could also stand for we 'Search Everything Online' and I am pretty sure that's how you found this website too.
The mobile revolution has increased the time we spent connected online exponentially. It is fair to say that we now spend more time in a virtual reality, browsing on the internet and communicating with each other through online media, than ever before.
The way we conduct businesses has also shifted to the same direction and we have come to a point where no internet connection means a day off, at least in most offices.
The longer you postpone the decision to improve your SEO presence, the harder it will be to catch up with the competition. A few on page SEO improvements can prove to be a goldmine for your site's conversions and presence on the web. Why leave it for later, when you can earn more money now?
Don't stay idle. Get ahead of your competition. Contact TrafficFox for a 30 minute free consultation now!